Dive into the Magic of Manatee Season at Blue Spring State Park
Date: October 23, 2023
Category: Blog
Welcome to Blue Spring State Park, a paradise for nature enthusiasts and home to one of Florida's most iconic creatures—the manatee. Every year, during manatee season (mid-November to March), these gentle giants migrate to the crystal-clear waters of Blue Spring, creating a breathtaking spectacle for visitors. In this blog post, we will explore everything you need to know about manatee season at Blue Spring State Park, from vital information about manatees to why you should plan your visit during this special time.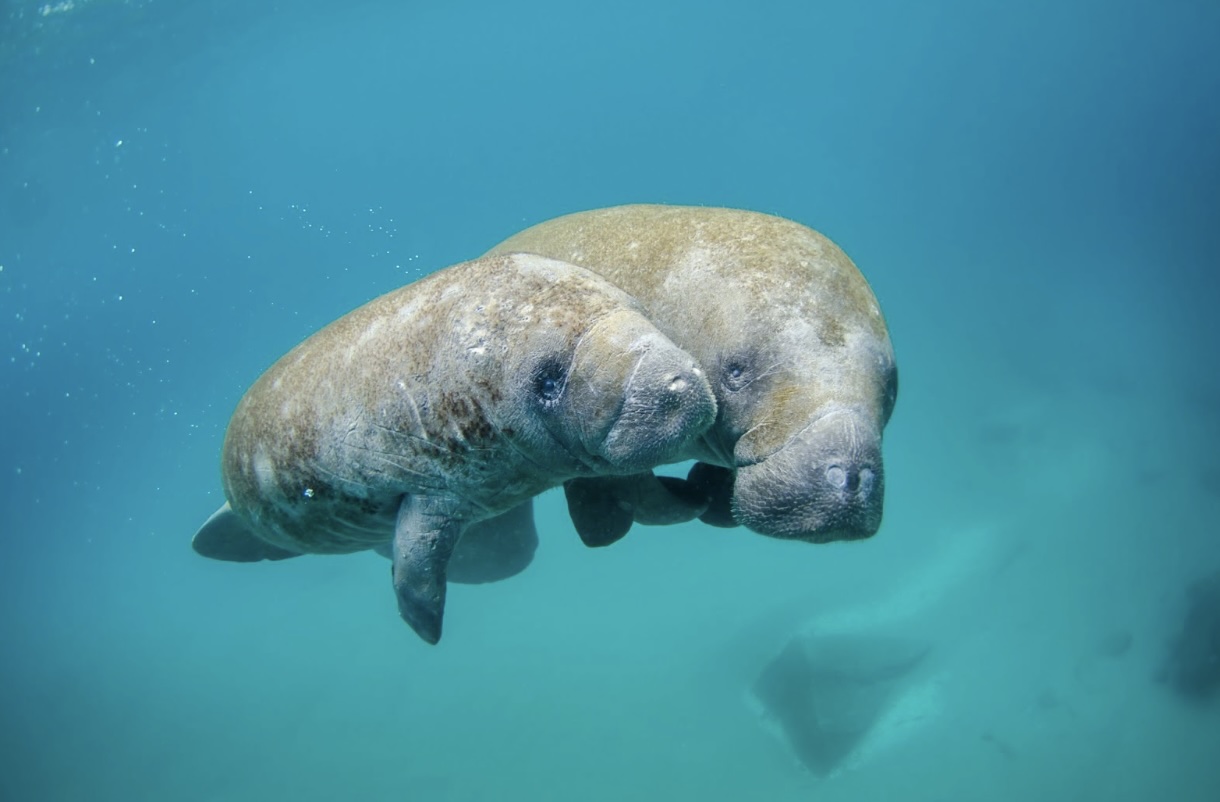 Manatees at Blue Spring State Park
Manatee season typically begins in mid-November and lasts until late March. During this period, the water temperature drops, and manatees seek refuge in Blue Spring's constant 72°F waters. The sanctuary provides warmth for these magnificent creatures, keeping them safe from cold stress. Find out more about these fascinating creatures with these 10 fun manatee facts. 
Blue Spring State Park is a crucial haven for manatees, offering a protected habitat where these marvelous mammals can thrive. The park's unique location and the abundance of natural springs make it a favorite gathering spot for manatees seeking warmth and safety. With a resident population of over 200 manatees, visitors have a fantastic opportunity to witness their awe-inspiring behaviors up close. Learn more about manatees at Blue Spring State Park.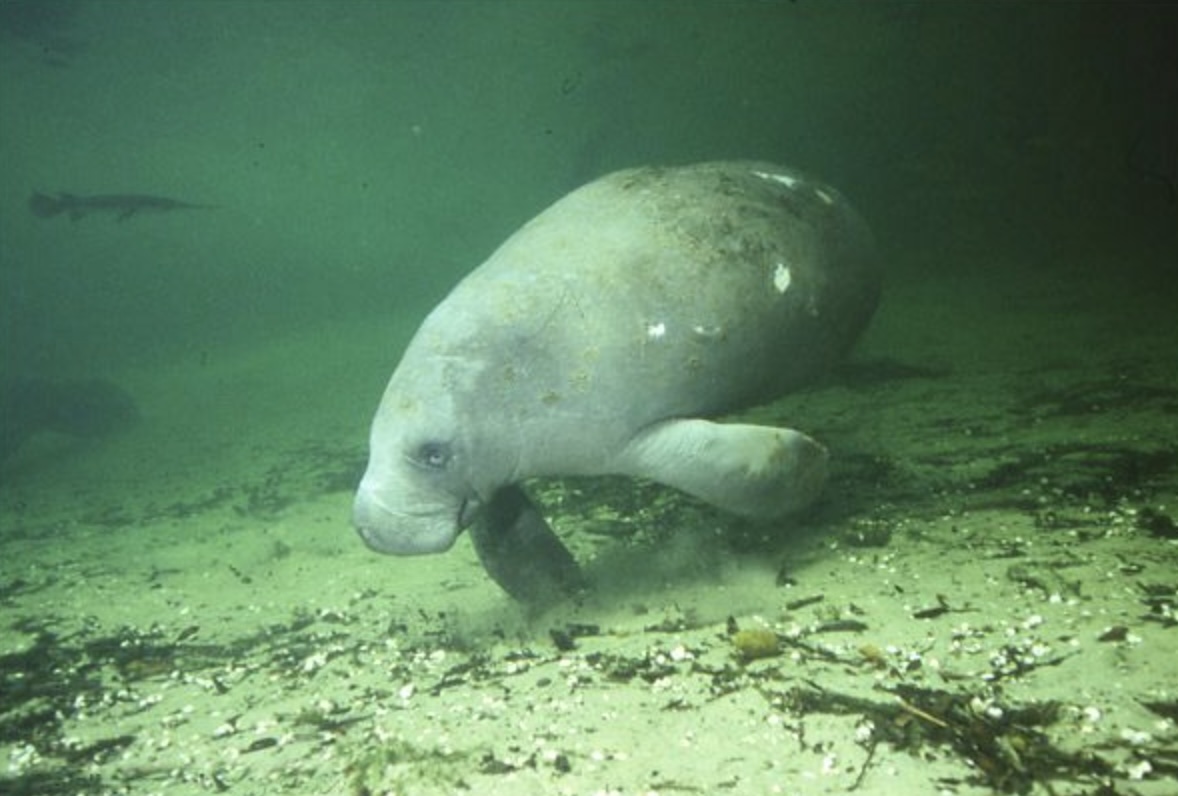 Viewing Opportunities
To ensure the well-being of the manatees, designated viewing areas and platforms are available throughout the park. Whether you choose to observe them from the boardwalk or opt for a St. Johns River Nature Cruise, these vantage points offer remarkable opportunities to witness these gentle giants floating gracefully in the water, socializing, and nurturing their young. One of the best times for sightings is early morning when the park opens.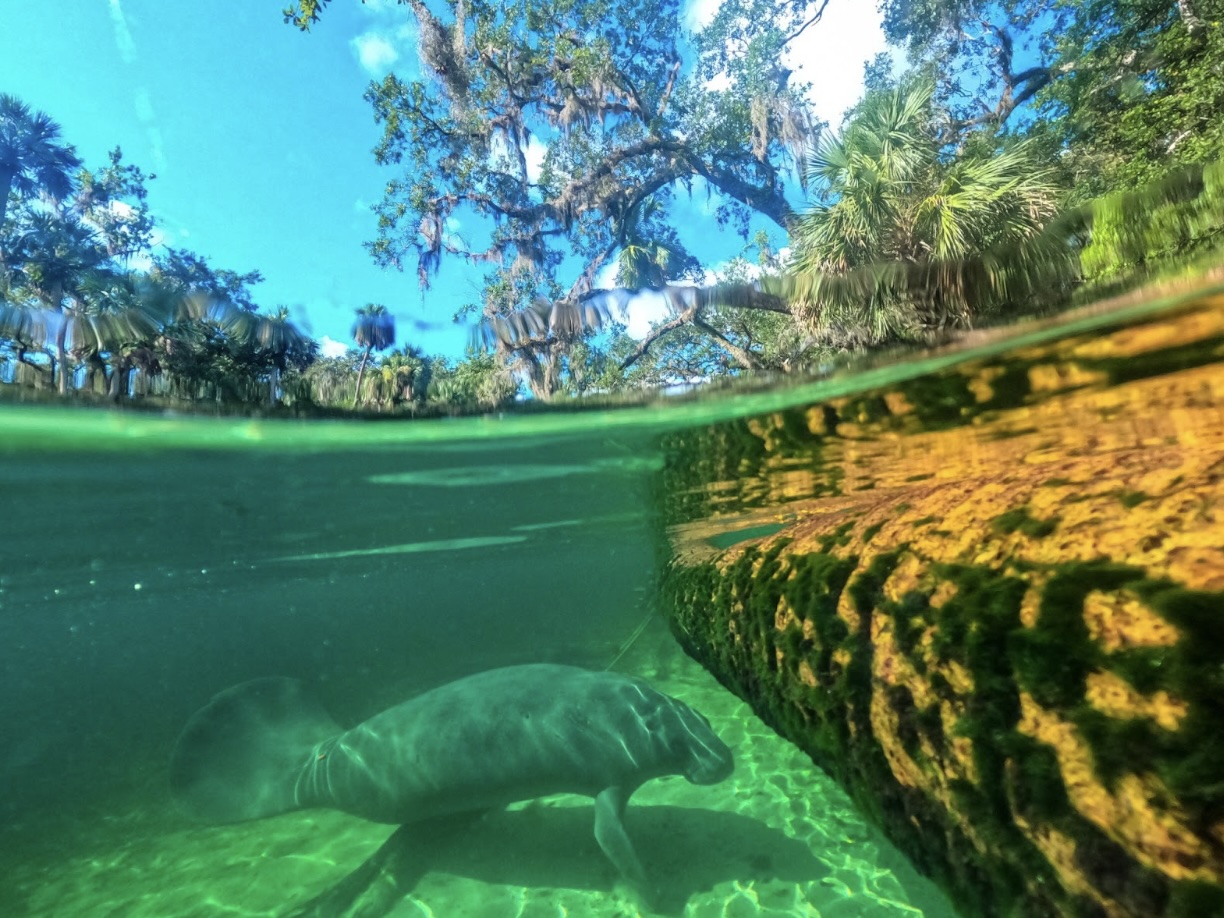 Tips for Visitors
While encountering manatees is an exciting experience, it is vital to respect their natural habitat and follow the park guidelines. Visitors should maintain a safe distance, avoid touching or feeding the manatees, and refrain from using boats or watercraft in restricted areas. Remember, these guidelines are essential for the well-being and conservation of the manatees.
Plan Your Visit
Planning a visit to Blue Spring State Park during manatee season guarantees an unforgettable experience. Besides witnessing the incredible manatee migration, visitors can explore the park's lush hiking trails, have a picnic under the shade of ancient cypress trees, or enjoy swimming, snorkeling, and kayaking in the crystal-clear waters of the spring.
Blue Spring State Park is a sanctuary for manatees, a place where they find warmth, tranquility, and protection. By visiting during manatee season, not only will you get the chance to witness these remarkable creatures in their natural habitat, but you also contribute to their conservation efforts.
So, mark your calendar, pack your camera, and immerse yourself in the magic of manatee season at Blue Spring State Park. Remember, it's an experience you won't want to miss! Ready to dive in? Plan your visit to Blue Spring State Park today and help us celebrate and safeguard these iconic creatures for generations to come.